Ultimate Turntable Main Bearing Oil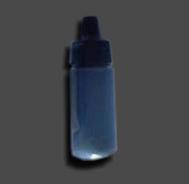 Does your turntable need an oil change? Chances are, if it hasn't been serviced in the last few years, it probably does


Main bearings do need to be cleaned regularly, and fresh oil applied, as the old oil can become contaminated & less efficient.

This is the ultimate quality (so called 'Black') Turntable Main Bearing Oil, suitable for all belt drive decks. The Oil is black in colour because it contains Graphite & Molybdenum Disulfide, which actually applies an incredibly minute plating to the bearing spindle & housing, making it run quieter and more efficiently. It also drastically reduces wear.

This is the oil favoured by owners of Linn, Oracle and other very high quality turntables.

Now in 30% larger 10ml bottle.