Gold Note Valore 400 Turntable
Gold Note's entry level turntable, complete with tonearm, cartridge and dust cover...designed and made in Tuscany, Italy

The Valore turntable is made of 30 mm thick MDF plinth available in two lacquers colors, Black or White and optionally even covered with real Italian leather on demand.

The Valore platter made of 20 mm thick acrylic derives directly from the Gold Note top turntable from which it even features same design concept bearing and spindle of the platter, to guarantee superior audio performance in its class range.

An AC synchronous motor having a high torque allows a quite motor rotation power the turntable.

The Valore is a genuine high quality turntable due to its compact size can be used in a large variety of applications and systems.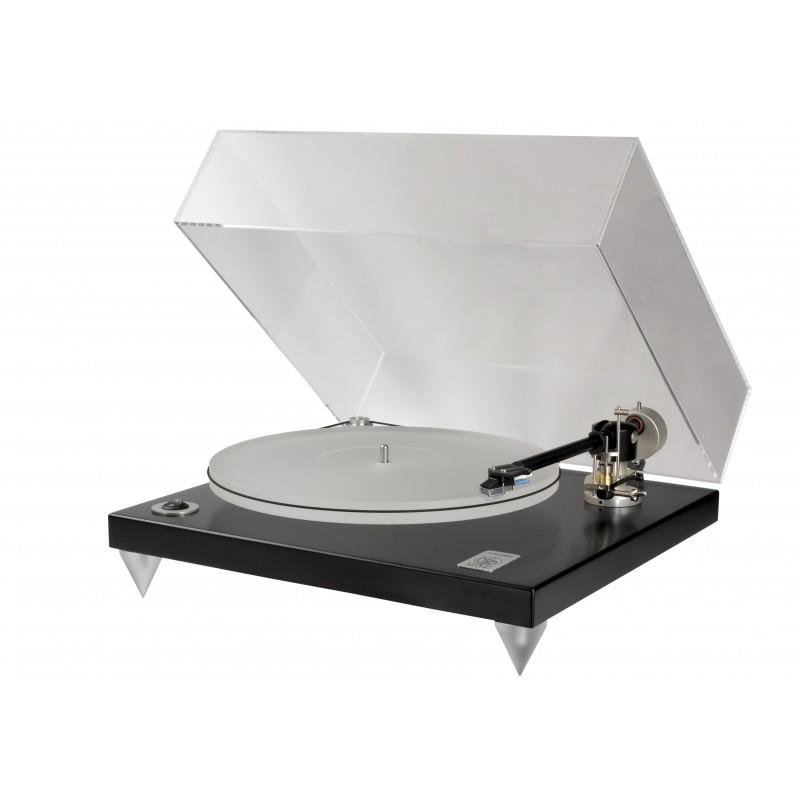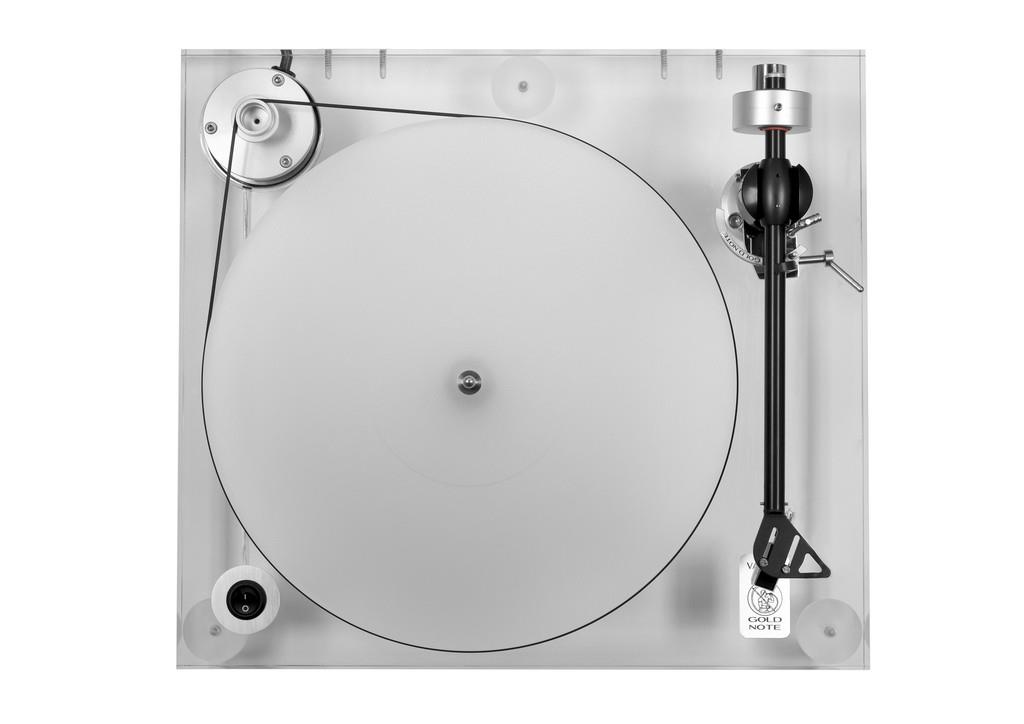 SPECIFICATIONS

Wow & Flutter: 0,04%
Rumble: -76dB
Speed: 33-1/3 and 45 rpm +/-0,1%
Speed changing: manual
Transmission: 70 shores elasticity rectified black polyvinyl belt
Motor: 24 poles on double rail synchronous AC powered
Platter: acrylic
Platter spindle: special Split-Spindle™ clamping the platter
Platter bearing: graphite bearings
Arm: Gold Note 8" Ball Bearing B-5 III derivation tonearm
Cartridge: Gold Note Babele MM Cartridge

Power
Mains supply: 100/115/230V, 50/60Hz, depending on market destination and not convertible
Power consumption: 5W max

Upgrades
Motor: 12V Synchronous Motor High Torque externally powered
External AC filter: Lucca Power Distributor
Other: Gold Note Lucca power chord

Physical
Dimensions: 400mm L x 120mm H x 360mm D
Weight: 8kg


Free shipping within Australia