Transrotor Phono II MM / MC Phono Stage
Ideal for those looking to inject more detail and speed into a sluggish, overly warm system.

Manufacturer's description:
The Transrotor PHONO pre-amplifier brings detail of analog vinyl to full harmonious development.Signals from cartridges are fine and detailed pre-amplified. This is done with impressive dynamics and sonic quality.

Switches mounted directly onto the circuit board allow loss-less adjustment of your MM or MC cartridge. The separated left and right channed circuit board is designed to suppress resonance, firmly connected with the massive aluminum housing. Individually selected, high quality audio components result in a superior channel equality and an excellent signal to noise ratio.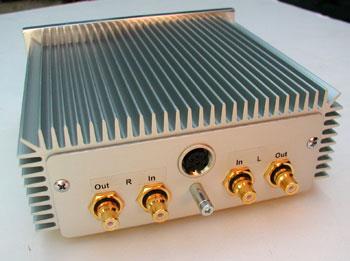 The separate power supply provides the Transrotor PHONO with a constant, stabilized DC voltage.The pre-amp itself is another two-stage filtration and stabilization of the DC current.