Acoustic Revive RL-30 MkIII Vinyl Record Demagnetizer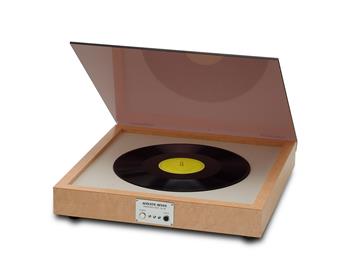 For LPs, all Optical Discs and Cables.
The Acoustic Revive RL-30 MkIII includes the Tourmaline Negative Ion effect.
Limited edition - only 300 units made.

The RL-30 Mark III Demagnetizer is designed by Mr Ken Ishiguro primarily for the treatment of analogue records, but you can also demagnetize cables, multiple CDs/DVDs/Blu-Ray discs and even vacuum tubes in it as well.

Further to its primary function, the RL-30 Mark III Demagnetizer also utilizes the mineral Tourmaline to generate negative ions to treat the media being demagnetized.


Like all Acoustic Revive products, the fit and finish of the RL-30 Mark III Demagnetizer is extraordinarily good. The chassis appears to be veneered with Bird's Eye maple, and has a chrome control panel that is both tasteful and beautiful. The hinged top cover is smoked plexiglass and keeps the dust out when you're not treating records.


To treat an LP all you do is raise the top cover and place the LP on the spindle. Then close the cover and push the 'Erase' button. A red indicator light illuminates while the LP is being demagnetized, then when the red indictor light goes out and the green indicator light illuminates, the demagnetization process is complete.



Click image to enlarge


Free shipping within Australia