Acoustic Solid 111 Wood /Tonearm/Cartridge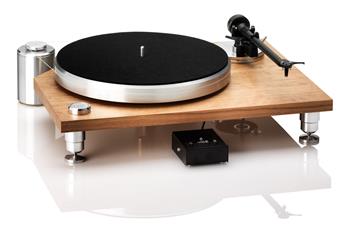 Designed and manufactured in Germany. Exceptional quality…superb value!

Acoustic Solid's 111 Wood is supplied with a fitted WTB 100 (REGA RB 100) tonearm and a Grado Black MM Cartridge.

Specifications

Platter: 30 mm
Mat: Natural leather with a 3mm thick acrylic layer
Motor type: Synchronous
Drive: String-drive by a separately housed motor
Control: Microprocessor controlled power supply
Feet: Three individually adjustable spikes
Chassis: 25mm thick wood plinth
Dimensions: 450 mm W x 190 mm H x 340 mm D
Weight: Approx 13kg

An acrylic version of the Acoustic Solid 111 is also available.




Demonstration by appointment Phone (03) 5628 4428

Free shipping within Australia