finite elemente Ceraball Universal Isolators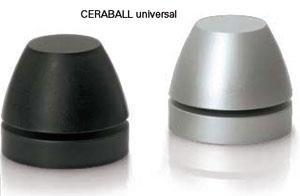 The 'Cera' in finite elemente's range of isolators refers to the ceramic ball at the heart of each unit.

The basic model of the Cera family offers an excellent access path into the world of finite elemente's sound enhancing systems. Being in the second generation already, Ceraball universal provides a screw-on function as well as a budget price. For owners of the company's Spider rack the Ceraball spider version is an indispensable sound tuning accessory.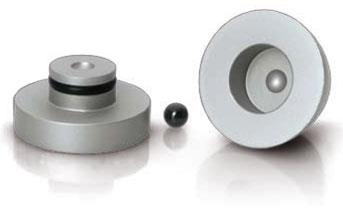 Highlights:
• best value for money
• optimum range of application: 5 – 40 kg of component weight
• recommended for audio components, speakers and racks.

Review:
"Unreservedly recommended"
Read Roy Gregory's Hi-Fi+ review here

Also sold singly - $119 each

CERA Technology: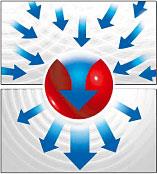 The CERA technology is based on direct coupling for effective transfer of sound interfering resonance. Fast resonance transfer is provided by extreme hard high-tech ceramic balls. Combined with precision machined materials like stainless steel or aluminum the optimum balance between damping and deflection is achieved. The resulting vacuum effect draws off unwanted resonance directly where it evolves.
The clear advantage: no resonance build-up, no overdamping, no loss of deflection. The CERA technology improves the sound wherever sound-impairing resonance restricts the musicality.





Cutting edge technology from the leading manufacturer of high end equipment supports – the ultimate direct coupling device for your audio components. Better resolution, better soundstage, better dynamics. And better music.

"The improvement in low-level resolution was dramatic, with increased focus, transparency and separation. Highly recommended." - Hi-Fi+