PEEK Cartridge Mounting Hardware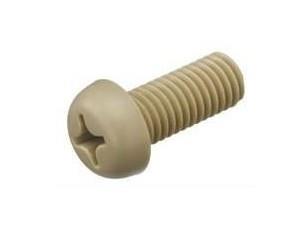 Replace your existing cartridge hardware with PEEK.
"The results are rather amazing."
- 6 Moons, June 2014

What is PEEK?
Polyether ether ketone (PEEK) is a colourless organic thermoplastic polymer, which has the highest level of performance.
Because of its robustness, PEEK is used to fabricate items used in demanding applications like medical implants, and also in the aerospace, automotive, and chemical process industries.


The pack includes the following items:

- 2 x M2.6 PEEK Pan Head Screws
- 2 x M2.6 PEEK Washers
- 2 x M2.6 PEEK Nuts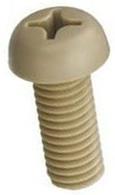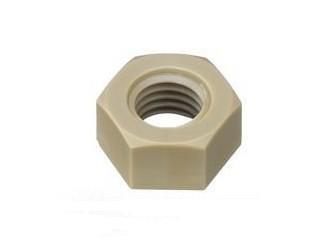 Review
"I recently began researching screws and bolts and how they affect cartridge sound. The truth is that although I have for many years been using Nylon screws and rarely ever revert to stainless steel, I did not expect much difference between different types. Almost all cartridge manufacturers supply theirs with stainless steel screws. Obviously this does not imply a best but rather most expedient choice. My opinion was that the energy generated by the needle tracking the vinyl had to leave the area as quickly as possible. If we use screws of a totally different mechanical impedance, the energy won't dissipate as easily. Another factor was weight. Stainless steel screws weigh about 0.5 gram each.

Nylon screws have demonstrated a clear advantage with a more natural sound, more correct timbres and lower distortion. Recently I discovered carbon fibre screws in the US. They're 2mm and use methacrylate nuts. Not only did they lack the correct 2.6mm thread and the nuts were a different material, $200 per was a bit much. Which brings me to my final discovery: Peek screws. Peek is a semi-crystalline thermoplastic with excellent mechanical properties. It provides the rigidity we want, the low weight and the correct mechanical impedance to prevent the energy from attempting to exit through the screw itself. The results are rather amazing. The sound is much cleaner, the silence infinitely better than with the other screws. Information is greatly increased and music flows much better."
- 6 Moons June 2014



Free shipping within Australia

Please select desired screw length from the drop-down menu below.