Siltech Classic Anniversary Loudspeaker Cable - 2.0m pair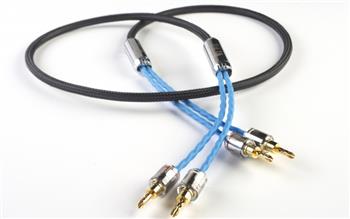 "These speaker cables and interconnects are shockingly good."...Doug Schneider - Soundstage

Siltech is a major worldwide cable manufacturer based in Holland producing a wide range of cables based on a mixture of copper, silver and gold. The more expensive cables have a greater proportion of gold and silver.

These are highly transparent cables with a full bodied sound. When combined with the right components, they contribute to deep soundstages.

There are three main grades, from the affordable Explorer range, through the popular Classic Anniversary range to the top Signature series.

Alloy: G7 silver-gold
Insulators: EPTFE Polyimide Air FEP E-Silicon
Construction: Dual Balanced Coaxial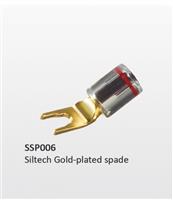 Click to enlarge

Review

"All told, the 330s are reference-grade cables that have edged out all others I have on hand, even if they represent only the middle of Siltech's line. Siltech may have better, more expensive cables, and I'd be interested to hear them, but I question if most people need more than the 330s provide. These speaker cables and interconnects are shockingly good."
Doug Schneider - Soundstage

Buying on the web: beware of lemons


Visit the Siltech website.






GrooveWorks is now offering a FREE Cable Burn-In Service with any cable purchase, using a ProBurn Cable Burn-In Accelerator (normal price for this service is $33).

Playing 100s of hours music (or special discs) can't achieve what the Proburn can do in two days. Read more about it here

As a full burn-in typically takes 24-48 hours, checking the 'Burn-In' option will naturally necessitate a delay in shipping, but if you can wait a few more days, your cables will ship to your address ready to reveal their full potential.

Simply check the 'Burn-In' option to apply this FREE service.


Free shipping within Australia