SPEC RSP-901EX Real Sound Processor (pair)
You will recognize at once that the PSP-901EX dramatically improves the sound quality of your system.

The sound will be more clear and natural throughout the entire range with 901EX. You will feel and experience more real sound that is full of musicality. In a word, you will be convinced that the 901EX brings out the full potential of your audio system.

The effect of the "Real-Sound Processor"

The "Real-Sound Processor" has two major functions; one is making an improvement to reduce the fluctuations of your speakers' impedance frequency characteristic and the other is absorbing that counter-electromotive current from the speakers, including network composed of some inductors. Accordingly, the processor allows your amplifier to drive the speaker more faithfully to the sound source, improving the sound resolution and the start-up, also reproducing natural resonances. Above all, you can experience deep, rich and fascinating tonal characters you have never heard before, while also noticing how easily your amplifier can drive your speakers.

The RSP-901EX Is housed in a jewellery box made of American Spruce, giving it the colour of a stringed instrument. The box is produced by the famous Shirakawa Company at Hida-Takayama, a beautiful historic town famous for its woodworking and Japanese traditional handicrafts.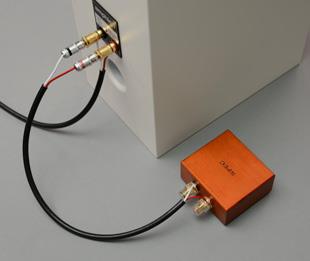 Specifications

Compatible speaker impedance: Preferably 10O or lower

Max amp output: Preferably 1 kW or lower

External dimensions: 100 x 47 x 117 mm (W×H×D)

Weight Approx:200g

Package contents: 2 units, 1 polishing cloth, Operational manual



* The effects will differ depending on your speaker system and the amplifier used with it.

Reviews:

"The latest version of RSP enriches the sound, makes it deeper. Listener has an impression of much, much more controlled presentation.' - Positive Feedback
Read the Positive Feedback review here





Free shipping within Australia