Tidal Preos Preamplifier/DAC/Phonostage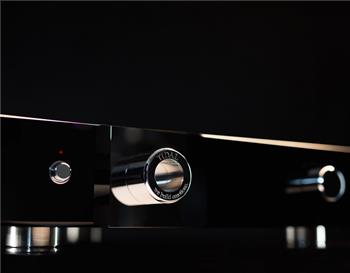 State-of-the-Art MC-phono, a most exquisite non-oversampling ladder DAC and classic line level inputs: three times reference level in one device - the TIDAL Preos.
Phone: 0414 755 960

With its improved legendary state-of-the-art MC-phono part, the unique level control and its ultra resolution line stage we open a new chapter by adding a DAC into it. It offers a unique NOS ladder DAC with 3 digital Inputs without typical Delta/Sigma converting - perfectly integrated into this concept without any compromises.

Matching up to the musical analog reproduction was the most important part when we designed the DAC into this machine. True TIDAL performance in convertig digital-to-analog. The extraordinary phono amplification circuit includes a phonoboard heating and thermo control, which is an integral part of the overall concept. It is built to do justice to reference status MC cartridges. The MC phono input is finely adjustable and is meant to be used with the best analog front-ends on the planet, nothing less.




SPECIFICATIONS


pure discrete designed dual mono reference line level / reference phono preamplifier with TIDAL minimal-path-technology
minimal stage amplification phono moving coil input RCA, adjustable impedance, constant temperature phono board heating system
2 x dual mono powersupply with toroid transformer for the analog audio part
1 x separate toroid transformer powersupply for the control unit
1 x separate toroid transformer powersupply for the DAC power supply
100.000µF stabilisation capacity, ultra fast response with high-grade-long-life-capacitors
filtering and regulation system, two-stage EMC-filter
TIDAL's proprietary UPLS volume adjustment: only 1 high precision resistor in each signalpath for level adjustment. Controlled by an electronically and mechanically isolated motordriven ALPS potentiometer-A/D-converter-unit
remote control for volume, soft mute
pair line inputs RCA (gold plated and teflon isolated), silver wired, pure silver fuses
loop-thru function for surround-sound processors with active 1:1 signal forwarding
2 tape outputs RCA
1 pair MC phone input
non oversample ladder DAC
3 x PCM digital RCA input, optimized for CD reproduction from CD-drives with digital RCA out, such as FLAC or WAV files (up to 192kHz) from highend music servers with digital RCA out
2 pair fully descrete designed balanced TIDAL-outputmodules XLR OUT (left and right, pair 1 and pair 2)
smart remote power management with TIDAL power amplifiers


DC-coupled symmetrical Class-A amplifier

voltage gain: 10 dB (line mode) 20 dB (phono mode)

bandwith: 1Hz - 350 kHz (-3 dB)

distortion: < 0.005%

noise: 100 dB (0.5 V output voltage)

input impedance: 10 kOhms

output impedance: < 40 Ohms

DC-coupled symmetrical MC-Class-A amplifier: voltage gain: 55 dB (at 1 kHz), noise: > 80 dB (0.5 mV input voltage), input impedance: 10 - 1.2 kOhms, output impedance: 150 Ohms

dimensions: 17.3" x 4,7" x 15,3" / 44 cm x 13 cm x 39 cm

weight: 70 lbs. / 32 Kg incl. packaging

Read Lotus Hi-Fi's appraisal of the Preos here

Reviews:
Please see the list of Tidal reviews and awards here.

For more information please visit the Tidal website.