Transfiguration Phoenix-S Low Output MC Cartridge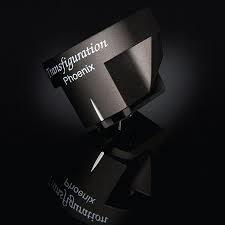 Sorry, currently unavailable
"It's overall tonal balance is among the more neutral you might encounter in a cartridge"
- Michael Fremer

Just as the Orpheus advanced the absolute state-of-the-art in what was possible with a phono cartridge in terms of musically natural reproduction of the analogue LP, the new Phoenix re-defines what is possible in its price class (and considerably far above it). The Phoenix is the new price/performance leader in the areas of transparency, timbre, bass-impact and articulation.

The huge gains in musical performance by both the Phoenix and the Orpheus over cartridges already recognized as world-leaders in their respective price ranges is both gratifying and encouraging at a time when analogue playback seems stronger and healthier than ever.

The Transfiguration Phoenix MC cartridge provides a very lifelike re-creation of recorded sound.

Features

Push pull damping
A special compound has newly been meticulously designed and fabricated to provide total stylus/coil alignment and control. It's non-sensitivity to temperature change keeps the damping coefficient stable and improves tracing accuracy.

Twin coils on the cantilever fulcrum
Minimizes dynamic mass and mechanical impedance, enabling instant, accurate reaction to every groove detail, including the ability to handle massive transients without overshoot or break-up.

Special alloy core for coil assembly
This increases sensitivity by 25dB, improves signal to noise ratio eliminating a usual source of distortion.

Neodynium magnet
Thanks to the much higher induced magnetism of the neodymium magnet in the rear of the double ring magnets, the coil-turns of the generator have been reduced. It is very helpful to reduce the internal impedance to 7 ohms, which contributes to the improvement in the solidarity with transparency.

Low mass tip
Ogura PA (3 x 30um) tip shares many of the advantages of the flagship MC cartridge "The Orpheus". Its function is to reproduce the character of the original recorded sound - not add or subtract its own deficiencies.

Anti-resonance cartridge body
The solid cartridge body utilizes both shape and material to create a totally inert environment for the electromagnetic elements. These elements are more effectively insulated from arm, turntable and tracing noises, further reducing any tonal coloration of the music and lessening the illusion of distracting mechanical noises.


Specifications

• Body: Aluminium, resonance controlled
• Cantilever: 0.3mm diameter solid boron
• Stylus: PA (3 x 30um), solid diamond
• Core/coils: High grade permalloy square core with pure silver coils
• Magnet: Neodymium (rear) & Samarium cobalt (front)
• Weight: 7.8g
Electrical:
• Output voltage: 0.4mV (3.54cm/sec, 1kHz)
• Internal impedance: 7 ohms
• Frequency response: 10Hz - 20kHz +1.5dB / 20Hz - 40kHz +2dB
• Channel separation: > 27dB, 200Hz - 1kHz
• Channel balance: < 0.5dB, 1kHz
Dynamic:
• Tracking ability at 315Hz at the tracking force of 2g: > 70um
• Dynamic compliance: 12 x 10 to the minus 6cm/dyne


Review:

"The Transfiguration Phoenix resolved a lot of inner detail and did an outstanding job of separating tightly mixed instruments occupying the same spatial and tonal territory... Frank Zappa may have become a digital devotee late in life, but I bet he'd be thrilled with the sound of this reissue played back via the Phoenix. I don't care how many times you've played your original pressing of Hot Rats - and I've plyed mine plenty - I guarantee you'll hear things from this reissue you've never heard before. Every one of those things that I heard through my reference system I also heard through the Phoenix. Another great cartridge from Transfiguration."
- Michael Fremer, Stereophile
Read the entire review here

Read the Soundstage review here

FREE! GrooveWorks Deluxe Stylus Force Gauge included. $75 value FREE!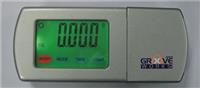 Free shipping within Australia