Transfiguration Proteus Low Output MC Cartridge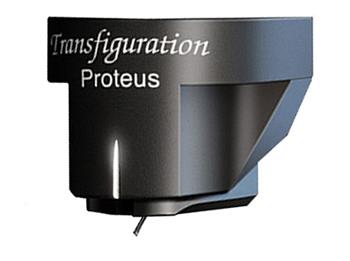 Sorry, currently unavailable

"...it excelled in every parameter I can think of, with no negatives I could find." - Michael Fremer

Mr. Yoshioka presented the LP world with a new window into the music buried in the black grooves of the vinyl LP. His first product, the Transfiguration AF-1, set completely new standards of transparency, naturalness and neutrality for phono cartridges of its day. Since that time, he has constantly striven to bring the listener ever closer to the sounds and emotions of the live event. Constantly improving materials and construction techniques, he has since set the pace and defined the state-of-the-art for natural-sounding LP reproduction.

His Transfiguration cartridges, using live, un-amplified music as their benchmark, do not take LP reproduction into the realm of the hyper-real, with sizzling technicolors, exaggerated leading-edge transients, "enormous soundstaging", "pinpoint imaging", or "lush warmth". Instead, they deliver a very natural and alive-sounding reproduction of what the recording engineer heard, as he or she sat in the recording booth, listening to the master tapes.

Transfiguration worked hard to improve the already stunning Orpheus L, and Proteus is a major step closer to the ideal where the ultimate audio components will be those that simply don't seem to exist - so good that they add nothing and subtract nothing… 'straight wire with gain'.

The biggest strength of the Proteus is its lack of character, but herein lies its strength. The better the system that it is used with, i.e. the faster, more tonally and transiently seamless, dynamically unlimited, with extended frequency range... the more it will reveal within the music and you will continue to discover previously hidden information on your records.

Specifications

- Body: aluminium, resonance controlled
- Cantilever: 0.3mm solid boron
- Stylus: PA (3 x 30µm) solid diamond
- Core/coils: Ultra grade 3S - µ metal square core with 5N silver coils
- Magnet: neodymium – front & rear
- Weight: 7.8g
- Output voltage: 0.2mV (3.54cm/s, 1kHz)
- Internal impedance: 1 ohm
- Frequency response: 10Hz – 20kHz +1.5dB, 20kHz – 40kHz +2dB
- Channel separation: > 30dB (200Hz - 1kHz)
- Channel balance: < 0.5dB at 1kHz
- Tracking ability: > 70µm at tracking force 2.0g at 315Hz
- Dynamic compliance: 13 x 10-6 cm/dyne
- Recommended loading: > 10 ohms
- Recommend' tracking force: 2.0 g
- Optimum working tempurature: 23º celsius
- Break in period: 30 hours



Review:
"The Proteus's sound was as effective with jazz as with hard rock as with classical as with folk." - Michael Fremer, Stereophile.
Read the entire review here



FREE! GrooveWorks Deluxe Stylus Force Gauge included. $75 value FREE!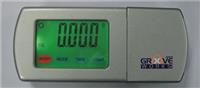 Free shipping within Australia