Telos Quantum Cable- 1.0m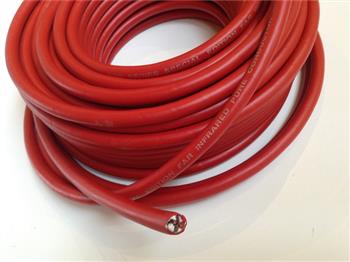 Quantum cable by the meter.
That's right, you can now buy lengths of cable with Telos' quantum technology already built in and make your own cables for superior results!

Four core wires plus drain wire encased in Telos' Quantum Technology red sheath.

Ever since 2012, TELOS started applying Quantum X2 formula onto the cable insulation of the Gold Reference Mk2 cables and received very good market response and consumer feedback. Since then the Quantum X2 technique has been expanded. In 2014, the Quantum X2 formula was applied to PVC; molded through injection molding, it was applied onto TELOS' most saleable Protective Caps, thus creating the 2nd generation caps named the Quantum Caps. Again, this was well received from audiophiles all over the world. Since 2014, the Quantum X2 technique has been applied to TELOS' hot selling products, such as the Quantum Noise Resonator (QNR), Mini Q, Grounding Noise Resonator (GNR) and the Quantum Magnetic Technology (QMT) device which is now available from GrooveWorks.

Suitable for power cable, speaker cable etc.

Price is for a 1.0 meter length off the roll, unterminated.