E-Loops Kit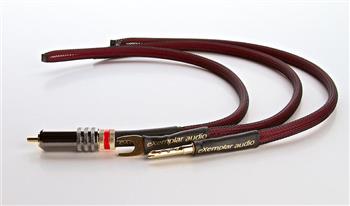 E Loops help clean up the ground plane and enhance signal flow.

Although science cannot fully explain why they do what they do, it's believed that when current flow is viewed on the molecular level, E-Loops provide a larger source of free electrons to enhance the signal flow.

What will you experience?
Increased detail, resolution and musicality with a lower noise floor.

Each E-Loop Kit contains two pairs of E-Loops:
A: Two RCA connector E-Loops for unused input on preamp or CD player.
B: Two spade connector or two banana connector E-Loops for the amplifier's negative speaker terminals.

Testimonial
"...adding E-Loops to my audio system has made a substantial difference - the music has become fully alive, with its own life and energy and a realism that is stunning." - R.N.