HANA MH/ML High/Low Output MC Cartridges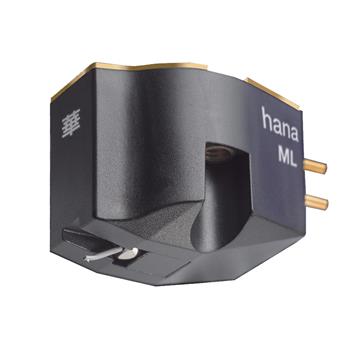 HANA MH/ML MC Cartridges: Nude Diamond Microline stylus : Choose High or Low Output


HANA - M Series Deluxe Model MC Cartridges

With its special Japanese character and meaning, Hana brand moving coil cartridges manufactured by Excel Sound deliver the most "Brilliant and Gorgeous" performance for vinyl music lovers and audiophiles.
This HANA sound comes from superb design, engineering excellence and 50 years of
experience by Masao Okada-san, the Excel Sound cartridge design Master.
During the past several years, the HANA E and S Series moving coil cartridges have achieved global recognition for their world-class analog music reproduction at a previously unattainable price.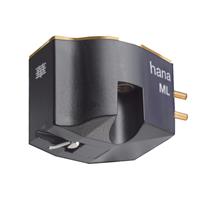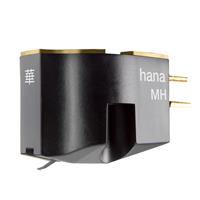 Click images to enlarge

Aspiring towards affordable perfection

Now, building upon the foundation of the critically acclaimed HANA sound, we introduce our new "M" Series deluxe model moving coil cartridge. Available in high and low output versions, this evolutionary new class leading model continues the HANA tradition by featuring higher specification parts, advanced materials, unique technical treatment and superior mechanical interface.
Excel Sound manufactures all the major parts, producing affordable cartridges with an excellent sound quality. Specialized tooling improves the price/quality ratio, with manufactured parts designed for maximum performance and consistency. Excel's experienced craftsmen skillfully hand assemble all the parts into an excellent finished product, producing the consistently "Brilliant and Gorgeous" HANA sound.

Specifications: High Output Hana MH

Stylus: Nude Microline tip
Cantilever: Aluminium
Magnet: Alnico
Magnetic circuitry: Pure Iron/Cryo treatment
Coil wire: High Purity Copper
Cartridge Housing/Base: POM (Delrin©) /Brass
Output level: 2mv/1KHz
Output balance: <1dB/1KHz
Vertical Tracking force: 2gr
Trackability: 70µ/2gr
Compliance: 10 x 10-6 cm/dyne
Channel separation: 30dB/1KHz
Frequency response: 12-45,000Hz
Impedance: 130 Ohm / 1KHz
Suggested lord Impedance: 47 KOhm
Cartridge weight: 9.5gr
Body Color: Black

Specifications: Low Output Hana ML

Stylus: Nude Microline tip
Cantilever: Aluminium
Magnet: Alnico
Magnetic circuitry: Pure Iron/Cryo treatment
Coil wire: High Purity Copper
Cartridge Housing/Base: POM (Delrin©) /Brass
Output level: 0.4mv/1KHz
Output balance: <1dB/1KHz
Vertical Tracking force: 2gr
Trackability: 70µ/2gr
Compliance: 10 x 10-6 cm/dyne
Channel separation: 30dB/1KHz
Frequency response: 12-45,000Hz
Impedance: 8O/1KHz
Suggested lord Impedance: > 100 Ohm
Cartridge weight: 9.5gr
Body Color: Black

Read the Hana MH/ML brochure here

Free shipping within Australia