Kimber Tonik - 1.0m / UltraTike RCA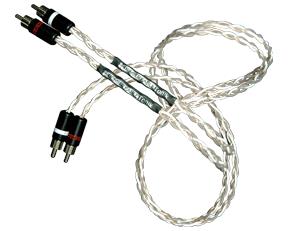 The KIMBER Tonik is a great value interconnect to connect your system and has all of the design features of the more expensive interconnects in the range…at a very affordable price.

Through the use of KIMBER KABLE's legendary tri-braid field geometry, Varistrand™, Ultra-pure copper conductors and their special recipe PE dielectric, the Tonik allows music to flow with power, smoothness, and harmonic richness.
Price shown is for a pair of interconnects.



Tonik Features:

• Polyethylene insulation
• KIMBER UltraTike™ RCAs
• 3 Ultra-pure copper conductors
• Balanced version with XLRs (no extra cost)


Price is for 0.75m length.






GrooveWorks is now offering a FREE Cable Burn-In Service with any cable purchase, using a ProBurn Cable Burn-In Accelerator (normal price for this service is $33).

Playing 100s of hours music (or special discs) can't achieve what the Proburn can do in two days. Read more about it here

As a full burn-in typically takes 24-48 hours, checking the 'Burn-In' option will naturally necessitate a delay in shipping, but if you can wait a few more days, your cables will ship to your address ready to reveal their full potential.

Simply check the 'Burn-In' option to apply this FREE service.



Free shipping within Australia