Unprinted 1.5 Anti-Static LP Sleeves (20)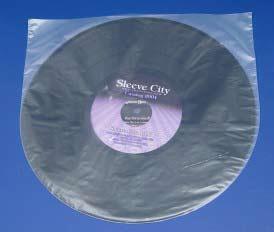 Anti-static record sleeves in pack of 20.
Identical to the Diskeeper but not printed.

These 1.5 Round Bottom Anti-Static LP Sleeves are made of the highest quality 37.5 micron high density polyethylene - the same material used in the Mobile Fidelity sleeve and the Nagaoka 102 sleeves.

The round bottom is die-cut for a perfect fit over any 12 inch record. The ultra-sleek design will allow you to easily glide an LP into the tightest fitting jackets.

This sleeve has been tested on many recordings including 200 gram audiophile vinyl to thin RCA dynaflex records to insure quality fit. Since this sleeve is die-cut, every sleeve is perfectly sized at 12-1/8 in wide x 12 inches tall.

A premium sleeve at a budget price.