White Cardboard 7 Inch Record Jacket (10)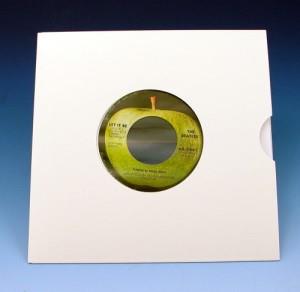 7" Die-Cut Jacket - Your record collection deserves the very best in protection and our 7" die-cut record jacket is made from high quality 15 pt. coated paperboard.

The protective finish is designed to repel household pollutants, grime, fingerprints and mildew. Exterior dimensions 71/8" x 71/8", will hold record and inner sleeve. Convenient thumb notch allows easy access to record.

Price is for a pack of 10 jackets.