Gold Note Carbon Fibre Record Brush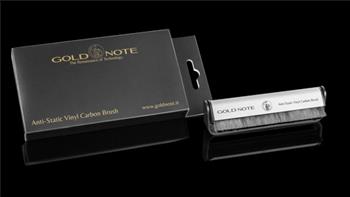 Bulk-Buy price drop
From Italy's Gold Note.
Gold Note Anti-Static Carbon Vinyl brush guarantees always perfectly clean records with its extra-thin special fibres capable of removing dust from any record's grooves.
The unique proprietary design of the brush features soft and pure carbon fibres to take the best care of your records and the great anti-static effect also removes "pops and noise" from records, and that typically affects sound performance.


The Anti-Static Carbon Vinyl brush is a necessary accessory for anyone who loves to play their vinyl records at their best.