MA Recordings Inner Sleeves (20)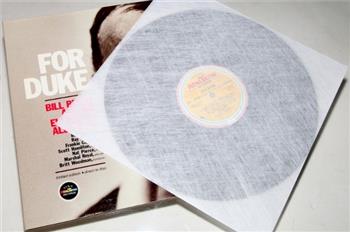 MA Recordings Inner sleeves are exclusively made in Japan from a high-tech, blend of two polyethylene based microfibers.
Originally conceived as the modern alternative to the rice paper used in traditional Japanese room screens and window coverings, this material exhibits both tensile strength and, because of its porous characteristics, the ability to inhibit the growth of mold and mildew.
Possessing inherent anti-static properties, the material also prevents the buildup of dust and other electrically charged particles on the playing surfaces of your LP records. We believe that every serious vinyl audiophile and analog enthusiast will find these sleeves to be far superior to any other storage solution!





Price is for 20 Inner Sleeves