Purist Audio Design Luminist Revision Musaeus - 1.0m / RCA or XLR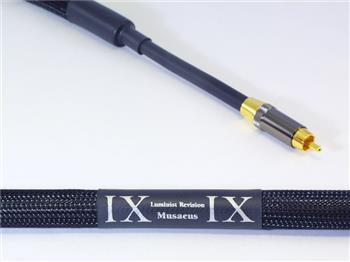 Outstanding performance for the price...

Manufacturer's description:
The Musaeus line of Interconnects are our entry-level Ferox dampened cables. Make no mistake, these cables are hand crafted to make your system sing! They are a beautiful example of what Purist Audio Design's engineers and craftsmen can do at a beautiful price point! They are available in Single-Ended (RCA) and Balanced (XLR) configurations. If your system demands a custom configuration, please contact us. We're able to custom-build to fit your needs!

As a part of Purist Audio Design's Luminist Revision, We redesigned and greatly improved the RCA connectors using beryllium copper and increasing the thickness of the gold plating. We also greatly improved the XLR connectors by using beryllium copper with gold plating on the pins.

All Musaeus cables come packaged in a handsome soft case.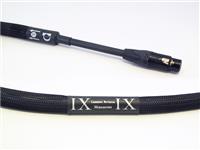 Click image to enlarge

Technical Specifications
Conductors: PCCC
Metals: Cu
Shielding: Braid 100%
Dielectric Material: Santoprene
Gauge (effective): 24 AWG
Dampening Material: Ferox
Capacitance: 30 pF/FT (pin to shield)
Resistance: 0.0842 O/m (conductor)
Estimated Break-In Time: 200 Hours
Cable Diameter: 5/8" OD
Connector Type: Gold RCA / Gold 3-Pole XLR
Material Treatment: Triple (3x) Cryomag©


Review
"In summary, Purist Audio Design's Musaeus cables were extremely quiet, detailed without the slightest hint of peakiness, and ultra-smooth, with a robust, weighty low end and realistic dynamics. Their quietness produced unusually precise soundstaging. They made listening to music more enjoyable, and (cliché alert) frequently kept me up listening to music way past my bedtime. The Musaeus cables are superb, and are highly recommended. I've never heard my system sound better, or even as good. And remember, these are Purist Audio's economy cables. I can't imagine how anyone could make a cable that sounds significantly better." - Vade Forester, Positive Feedback Online.

Read the entire review here


GrooveWorks is now offering a FREE Cable Burn-In Service with any cable purchase, using a ProBurn Cable Burn-In Accelerator (normal price for this service is $33).

Playing 100s of hours music (or special discs) can't achieve what the Proburn can do in two days. Read more about it here

As a full burn-in typically takes 24-48 hours, checking the 'Burn-In' option will naturally necessitate a delay in shipping, but if you can wait a few more days, your cables will ship to your address ready to reveal their full potential.

Simply check the 'Burn-In' option to apply this FREE service.


Free shipping within Australia
Brand:
Purist Audio Design