TAOC ASR III-1 Amp Stand

High performance 1 shelf audio stand from Japan.





1) Aluminum die-cast faceted frame
ensures an attractive form and light weight
2) Cast-iron spacers
fitted to the aluminum poles to improve damping performance and sound resolution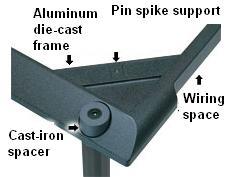 3) Wiring space
The rear of the frame is designed to facilitate wiring.
4) Shelf boards supported by pin spikes
The joints between the shelf boards and frame have a spike construction. The height of the spikes can be finely adjusted.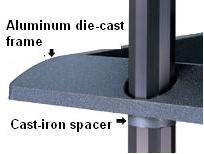 5) 5 layer laminated shelf boards
made of a cast-iron powder core sandwiched between layers of high-density particleboard and fnished with hard melamine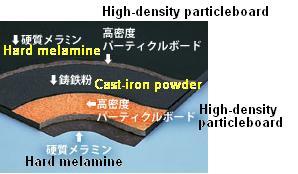 6) Choice of color
The racks are available in either silver metallic or black metallic.






* Weight: 9kg
* Load capacity: 100kg max.



Options
SP-500 (set of 4)
CS-120 Caster wheels (set of 4)
Cast-iron spikes and plates
* Load capacity: 120kg/wheel
* Load capacity: 500kg/spike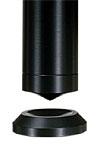 Review

"The TAOC AS Component Rack lived up to my expectations—and then some. It adds body and weight in equal portions across the frequency spectrum and boosts dynamics and definition. This is a powerful tool in the battle for realistic weight and body." - Marshall Nack (PFO)

Read the entire Positive Feedback Online review here