TELOS QBT-18 Ultra Bandwidth Fuse (5x20mm)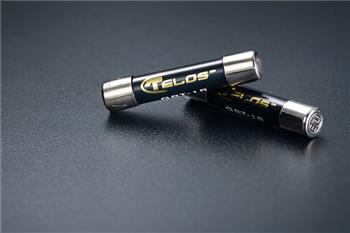 The better audiophile fuse...
Please note: Telos audiophile fuses are Slow Blow, as indicated by the 'T' prefix (eg T6.3A). They are not interchangeable with Fast Blow fuses ('F'prefix).

Some components experience a large surge on startup and Telos fuses are not compatible with these products. Those products require an anti-surge fuse. Examples are some Prima Luna and Naim products.
Please consult your equipment manufacturer before installing a Telos audiophile grade fuse.

TELOS AUDIO DESIGN pioneered in delivering the industry first technique that combines both high current and 0 – 50 KHz alternating current to run-in fuses.
Traditional "audiophile grade" fuses are normally made using different materials for electroplating the surface of the contact area. However, this method directly imposes colorations to the resulting sound.

When replacing fuse, long and tedious duration is required to fully break-in the fuse in order to get the fullest bandwidth. Unfortunately, most of the power consumptions for the equipments out there rarely fully develop the full potential of the fuses.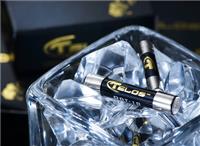 Click image to enlarge

The key criteria in run-in are signal bandwidth and electrical current. TELOS AUDIO DESIGN pioneered in delivering the industry first technique that combines both high current and 0 – 50 KHz alternating current to run-in fuses. This technique has been applied to German made industrial grade fuses, each fuse that comes out from our factory is run-in using our TELOS QBT run-in machine for 18 hours. Not only that, each fuse will also go through 36 hours of cryogenic treatment to further stabilize the crystal structure of the fuse conductor.

TELOS QBT-18 fuse was born under such promise, to bring the widest bandwidth to your equipment, yet, not change the true characteristics of the equipment that you love.

Free shipping within Australia